Beautiful, powerful fundraising at your fingertips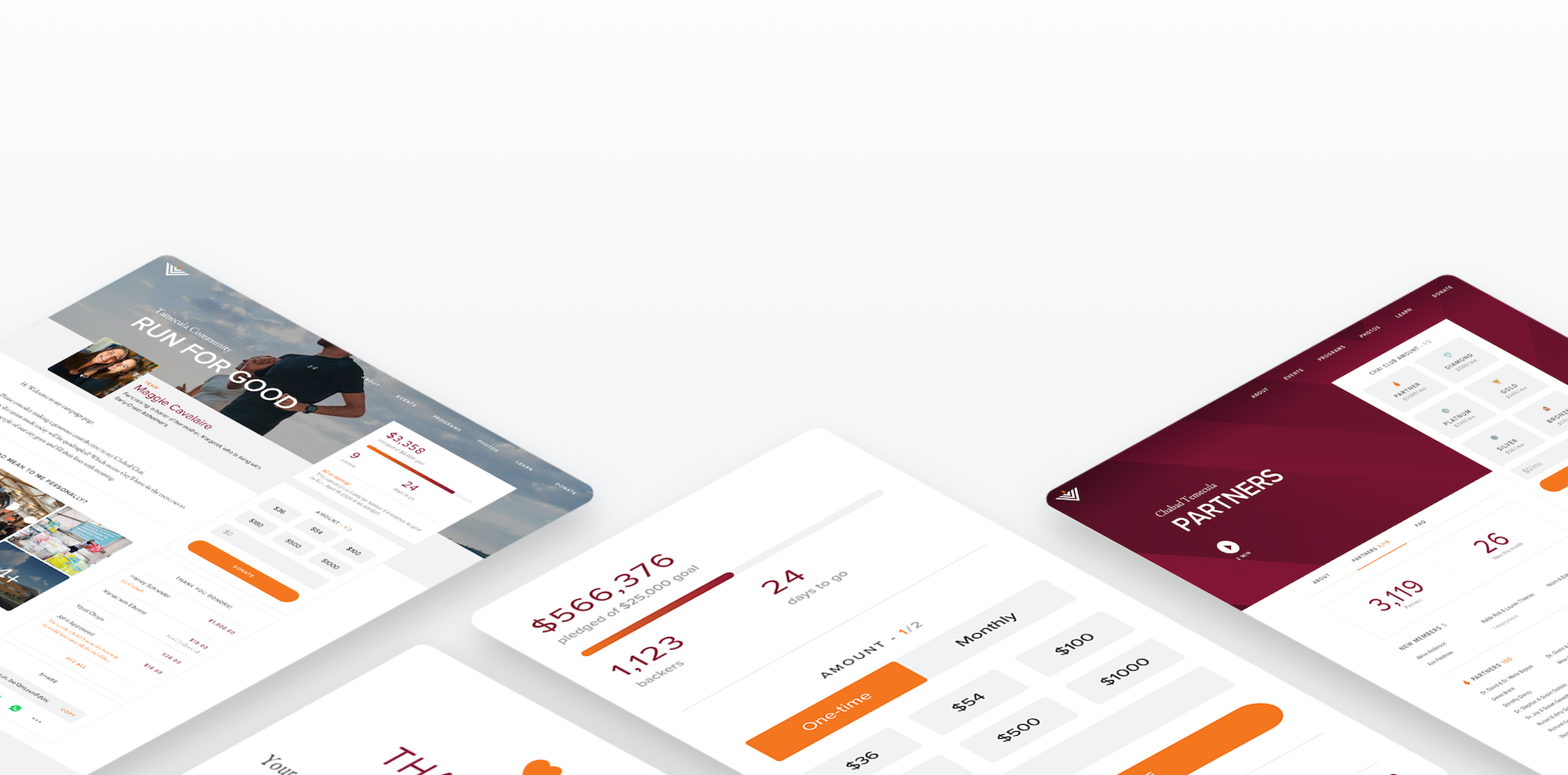 Image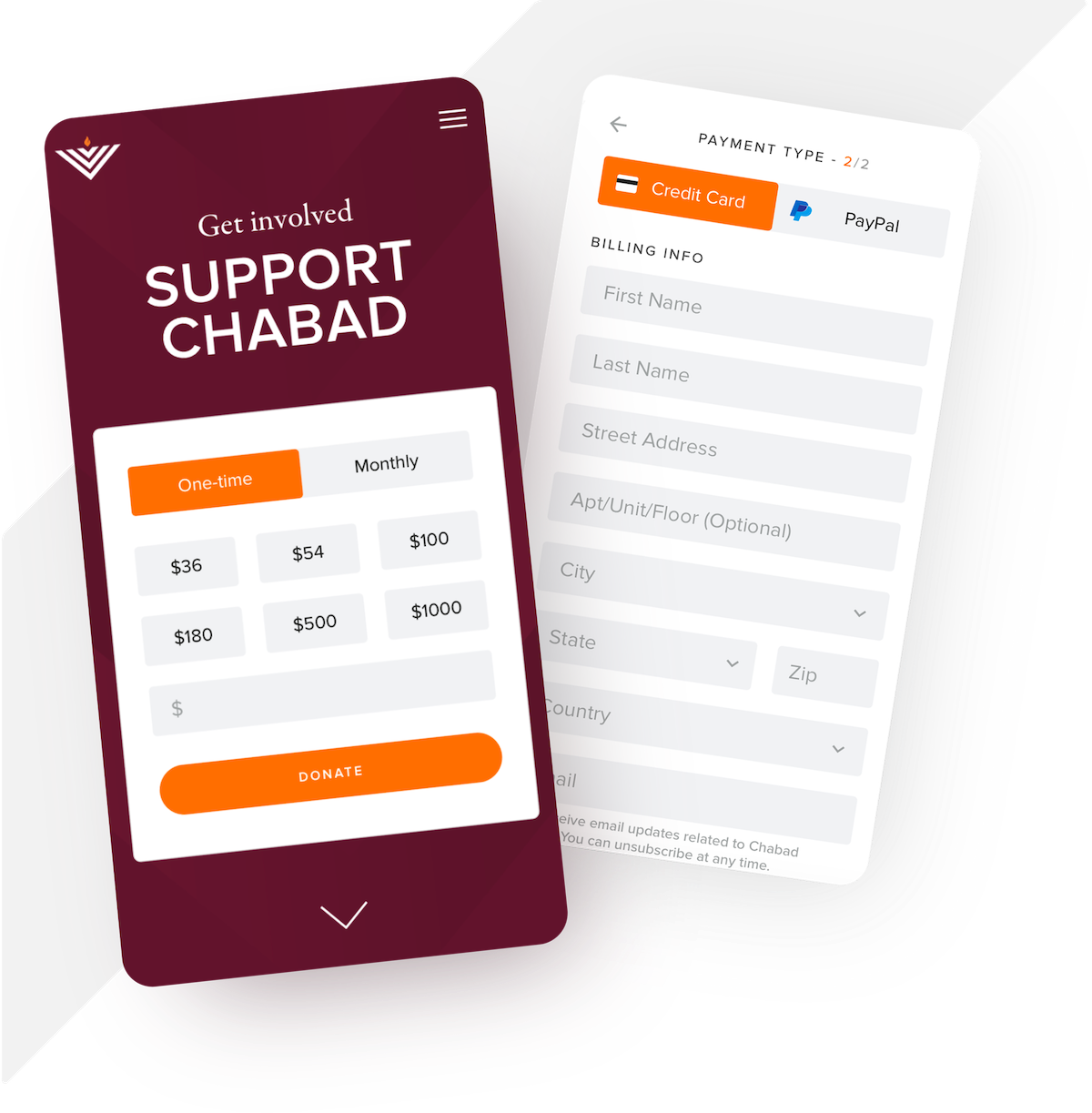 Seamlessly accept donations
A good donation form is simple, beautiful, and makes it seamless for the donor to give. Our donation form will increase your conversion rate and will make donors want to come back to give again.
Image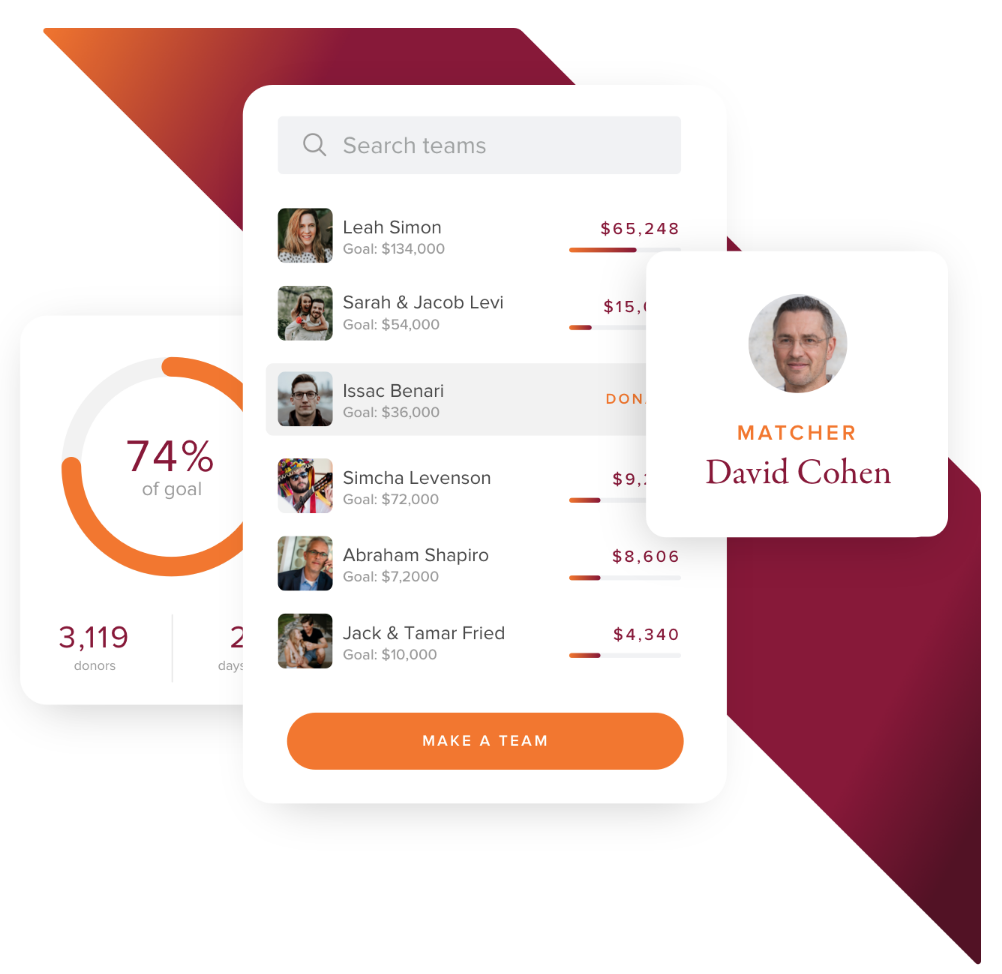 Matching, Teams, Leaderboads, oh my!
The most beautiful campaign platform also offers you an intuitive interface that gives you full control over your campaign. Easily manage campaign times and goals, teams, matchers, and bonus rounds with a few clicks of the mouse. And with complete CRM sync and automated receipts, our platform offers an end-to-end fundraising campaign experience that is next to none.
Image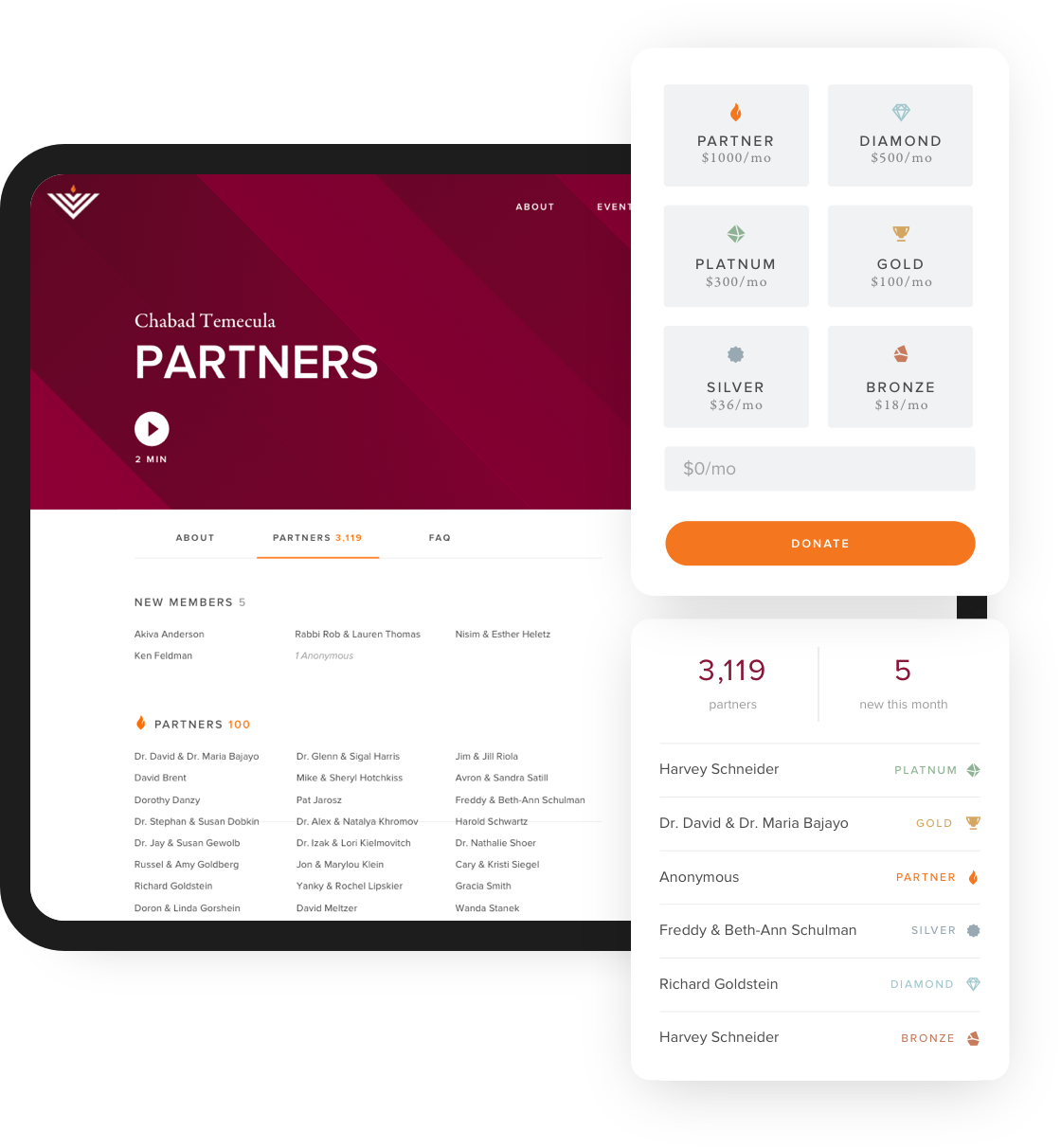 Grow your recurring monthly donations
Take your monthly giving program to the next level with a Partners campaign page. Our partner's page will help you engage donors in your monthly giving program and will promote donor retention by listing active donors on your campaign page.