Flexible, beautiful, fully-featured campaigns
Motivate your community to donate for a specific cause using time-limited campaigns, with all the features you'd expect from a campaign platform, and more.
Image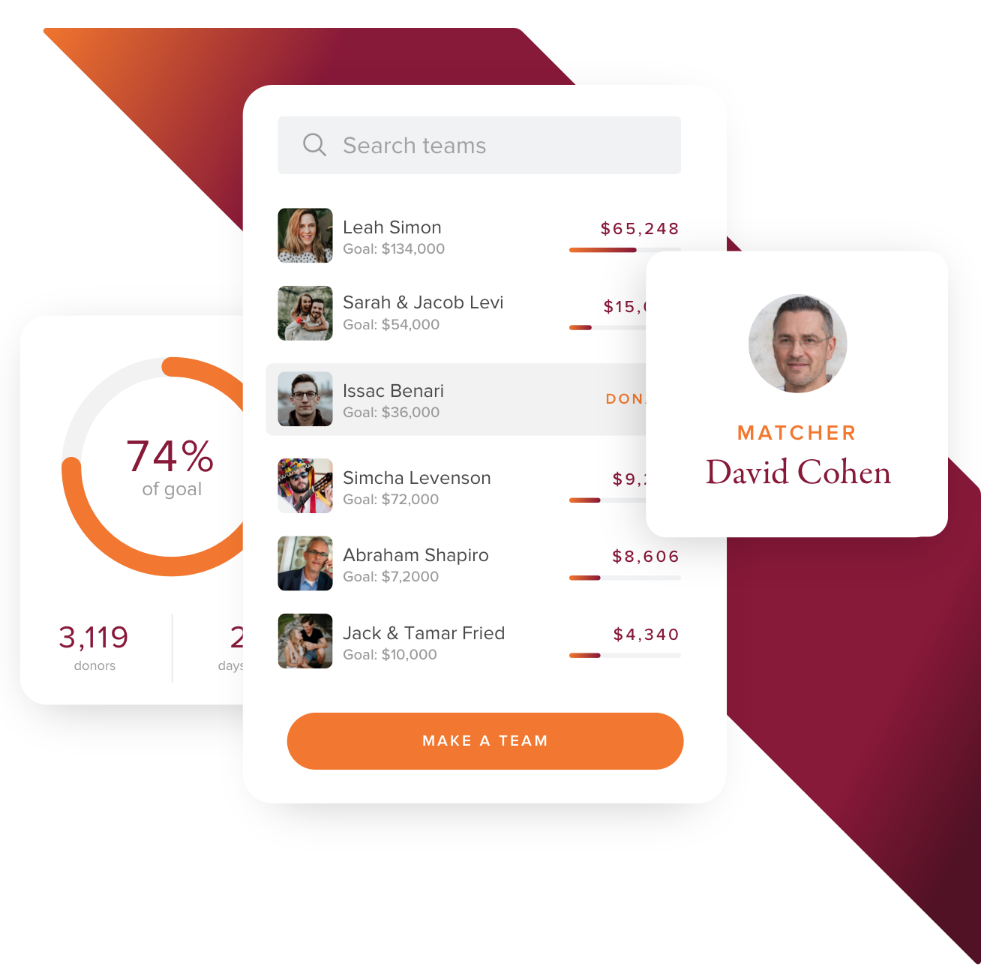 Image

Show your progress
Countdown timers, progress bars, and goals give your visitors a clear sense of the campaign's status.
Image

Matching
Configurable donation matching. Flexible and beautiful display of your campaign's matchers, including names and images.
Image

Teams
Donations can be made to a team. Teams have custom links, team promos on the campaign page, and customizable team goals.
Image

CRM Sync
Campaign donations are automatically and instantly synced to your CRM.
Image

Email list sync
Easily generate email lists based on campaign donations. Targeted email communications will get you better results.
Image

Automatic receipts
Configurable thank you letters are automatically sent to donors, with your branding and your tax id.
Image

Auto-filled form
The campaign form can auto-populate with the individual donor's information, preventing donor attrition and duplicate CRM contacts.
Image

Customizable bonus rounds
Automatically launch bonus rounds for increased fundraising goals once your original goal is hit.
Image

Your processor, your money
We do not hold your money! Use your own payment processor(s).
Image

Your data is yours
Your donors are added to your database only. We do not share or use any of your campaign data.
Image

Recurring donations
Allow donors to pay off their donations over 12 months. People can give more if they can pay over time. Recurring donations sync to the CRM and receipts are automatically sent.
Image

PayPal or Credit Card payment
Accept donations via PayPal in addition to Credit Card, making it as easy as possible for your visitors to donate.
Image

Pre-Donations
Allow eager donors to give even before the campaign begins
Image

Beautiful, modern design
State of the art design by Sruly Lipzyc of Chabad Brand